Welcome to the
Antelope Valley Tesla Owners
in the Lancaster and Palmdale region of Southern California.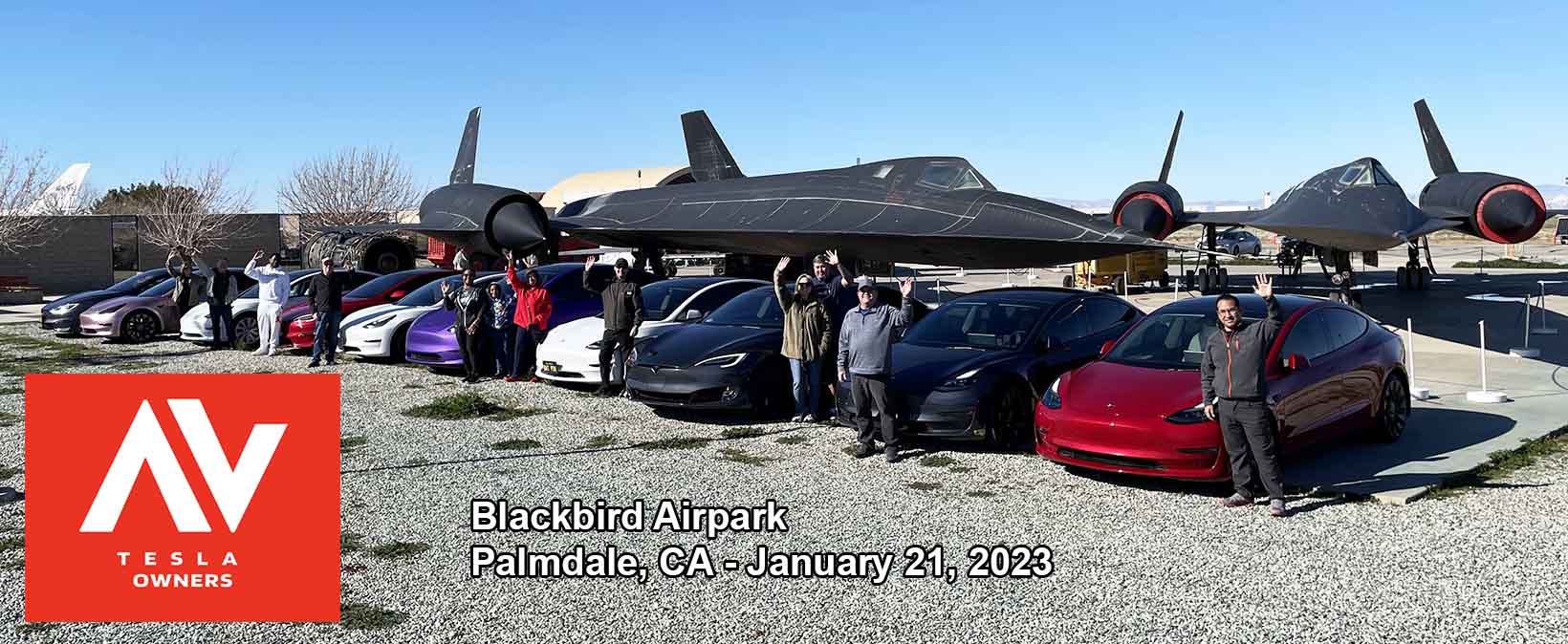 In the photo above: 1960s high-tech meets 2020s high-tech! We are located in Southern California's high desert, home to Joshua trees and state-of-the-art aerospace engineering and development, about 60 miles north-northeast of Los Angeles. The Aerospace Highway (14 Freeway) connects the high desert to the greater Los Angeles area.
"AVTO" is an active Facebook group and is open to membership locally as well as outside the area. The purpose of this little website is to enable those who use a search engine to find our Facebook group. We discovered that our FB group is not showing up in Google search queries such as Lancaster Tesla club. So this is how we're gonna help you out.
To find our group, login to Facebook and do a search for: Antelope Valley Tesla Owners. Or, just click here.
It's a private group to protect the members and to eliminate spam. Just answer a few questions, then wait for an administrator to review your request. Membership applications are reviewed a couple times a day.
We do welcome applications from Tesla owners from anywhere. We post daily Tesla news items, so this group is a great place to stay on top of breaking news from the electric automaker.