About Us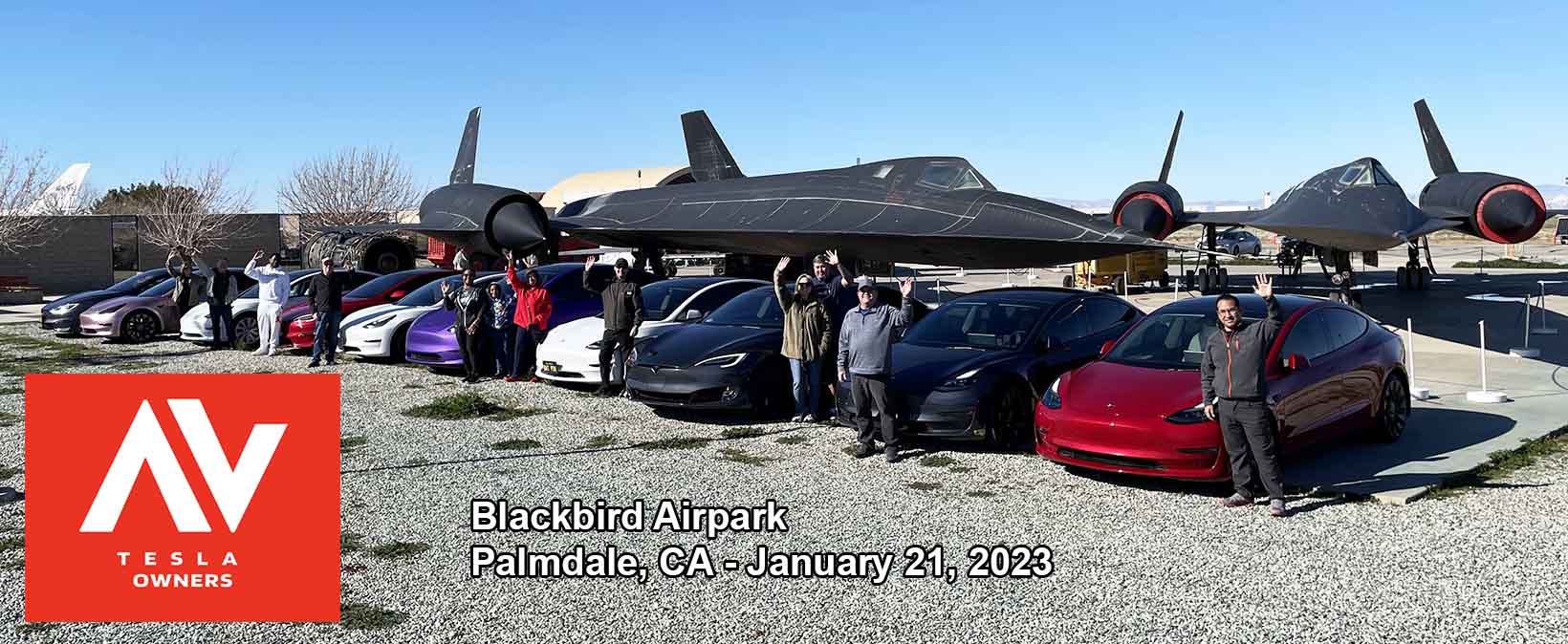 The Antelope Valley Tesla Owners Facebook group was founded in 2017 and has experienced steady growth, despite the region's population of only about 530,000. Its largest cities are Lancaster and Palmdale.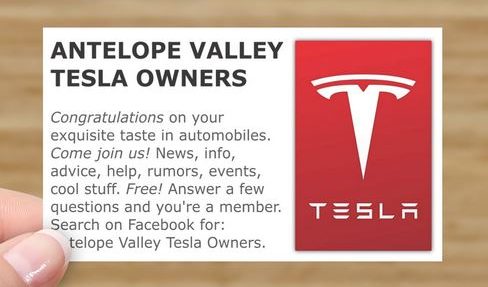 We anticipate organizing group get-togethers, now that covid seems to be in the rear-view mirror. Some of us gather at Willow Springs International Raceway to race our Teslas on its road courses and drag strip.
Our website logo was designed by admin Nikki Sienna Sanoria. Thank you!
We have AVTO business cards we pass out to Tesla owners we meet. And if we don't meet them, we stick them in the driver's side window. When we do that, we log the last three license plate digits so we don't drop the cards in those windows repeatedly. The card is an invitation. Doing it more than once just makes us a pest, and we're not interested in being pests.
We look forward to meeting you.